02/07/2022
Posted by:

ntadmin

Category:

Blog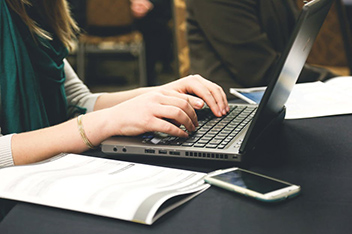 While phone is probably still the preferred method for contacting clients and customers about overdue accounts, email does offer an alternative that can be beneficial. It offers a low stress option for contacting account holders, it can be a hassle-free way to get customers to pay when they are late on accounts, but it will also give you a record of the request being sent if you ever need evidence in the future. In this post, we are going to provide helpful guidelines if your business is trying to collect late payments through email.
Late Payment Email Best Practices
When you contact clients or customers through email, you want to set some general guidelines for the content of the emails and for your own conduct during these communications. The following are just a few tips for how to handle email communications that relate to bringing up outstanding monies owed:

  We can't stress this enough; check your facts before you send an email. Get the invoice to make sure the information is correct, check the due date and make sure any information you send is accurate.

Attach copies of the invoice to the email, and make sure to include information concerning the amount due, the due date and any late charges that can be applied.

  Include all of the necessary payment information: the phone number for your accounts receivable department, credit card options, banking information, etc. If you have an online payment portal, you could also add a button that says "Click Here to Pay" that links to the payment service.

  Stay courteous and professional. You might be frustrated that the payment is late, but emails that are angry and aggressive can often put your clients on the defensive or make them look for a way out, making it harder for you to collect payment.

  Send the emails from a reliable account that someone checks regularly. You want the client to be able to respond. Add your larger accounts to a no junk mail list. If they do send a response, try to get back to them as soon as possible.

  Try to keep your email messages short and to the point. People are more likely to give their full attention to a shorter message, so a more concise email is going to be more effective than one that is overly long.

  Include a subject line that clearly states the purpose of the email. The recipient will be more likely to open the email if they know what it is about.

  Have a plan for your email communications. Set up a progression of emails that you will send to address the issue of outstanding payments to your debtors, and try to develop templates that you might be able to reuse in similar situations in the future.
Communication is the key to effective collections. By making consistent contact, you increase the chances of recovering your money, and you also make follow up efforts or results from outsourcing more in depth debt recovery procedures more informed and likely to succeed. But it isn't just about making contact. You have to communicate effectively and handle the correspondence in a professional manner. When it is handled well, email can be one of the best tools for preventing future headaches and getting paid on time.