02/09/2022
Posted by:

ntadmin

Category:

Blog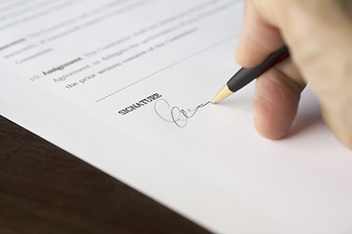 The recovery of debt from unpaid invoices is one of the most common debt-collection actions required for Queensland businesses. Typically, your business will have provided goods or services on credit and if after the contractual term runs out, be it 14 or 30 days, and the client refuses to pay, you will need to consider your debt collection process.
This scenario can cause significant problems for a small business. Cash-flow is crucial, and you shouldn't have to spend your time chasing debts. So, what can you do?
The common breach of contract allows you to begin legal steps in order to recover the outstanding debt. You have a few potential courses of action.
Letter of Demand for Payment
Once you have tried to telephone the client and reason with them to no avail, it is appropriate to send a letter of demand for the outstanding payment. The letter will show the debtor your determination to receive the money owed on the outstanding invoice.
You can write the letter by yourself if you are confident or experienced in doing so. However, it is recommended that you consult a law firm or a debt recovery specialist to ensure that your letter is as effective as possible and addresses all points clearly.
Letter of Offer
If the letter of demand is unsuccessful, or there is some dispute as to the quantity or quality of the goods or services your business has provided, a letter of offer or compromise may help you resolve the issue.
If possible, you could give the client a discount on the amount owed in order to reach a compromise and provide incentive for the client to make the payment as soon as possible.
Taking Overdue Invoices to Court
If the debtor does not respond to your letters and continually refuses to pay the debt, you may have to commence court proceedings. A court action for the recovery of unpaid overdue invoices begins by a Claim and Statement of Claim. These are legal pleadings that will require the expertise of a qualified solicitor or collections agency to draft properly and are available for all areas, though your local court will change, whether it's for Brisbane Debt Collection or Cairns.